A York Walls Festival Extra: 'Twilight Walls'
DATES – 20th Oct 2021 to 22nd Oct 2021
About this event  –
A special event to raise money for next year's York Walls Festival, 'Twilight Walls' gives access after dusk to York's famous Bar Walls on the stretch of Walls starting from Bootham Bar gateway to Monk Bar gateway, which passes behind York Minster, on the line of the walls of the original Roman fort of Eboracum.
The Walls close at dusk and are rarely open in the evening, offering the unique chance to experience the Walls and the views from this vantage point in the dark.
There are three special sessions of 'Twilight Walls' to choose from! All tickets are £8.
On the Wednesday and Thursday at 19:00 professional guide Ian Tempest leads the group and will give a short talk about the Walls halfway around the Walls section, at Robin Hood's Tower.
https://www.eventbrite.co.uk/e/york-walls-festival-extra-twilight-walls-guided-sessions-tickets-190293732677
On all three dates at 19:00 The North Yorkshire Bat Group are leading 'bat-detection' experiences.
https://www.eventbrite.co.uk/e/york-walls-festival-extra-twilight-walls-bat-experience-sessions-tickets-190916916637
On all three dates you can experience the stretch of the Walls after-dark without a guide (supervised by volunteer stewards), allowing you to enjoy the sights, ambience and take photographs etc.
https://www.eventbrite.co.uk/e/york-walls-festival-extra-twilight-walls-standard-sessions-tickets-190937107027
Use the links above or search 'Twilight Walls' or 'York Walls Festival' on Eventbrite.  NOTE – There is a different ticket page for each type of session.
Proceeds from the event will go towards the volunteer-run York Walls Festival which organises free and nearly-free, family-friendly events and activities that promote the history and heritage of York, and partner with community, volunteer groups and creative individuals in and around York.
This event has been made possible with the kind assistance of City of York Council, The Friends of York Walls and The North Yorkshire Bat Group.
The only access and exit points are at Bootham Bar gatehouse and Monk Bar gatehouse. Both points have approximately thirty stone steps up and down. A one-way system will be in operation (from Bootham Bar to Monk Bar), so exit and entrance via the other entrance or exit will only be allowed in an emergency.
The current COVID-19 restrictions and protocols will be in place. Please respect other attendees and stewards who may choose to employ additional protections. Please wash or sanitise your hands before and after the event. Please do not attend the event if you feel unwell or show any symptoms of COVID-19 or any other infectious diseases. All volunteer stewards will be wearing hi-vis vests. Please speak to them if you have any questions, problems or feel unwell. Please follow their instructions at all times.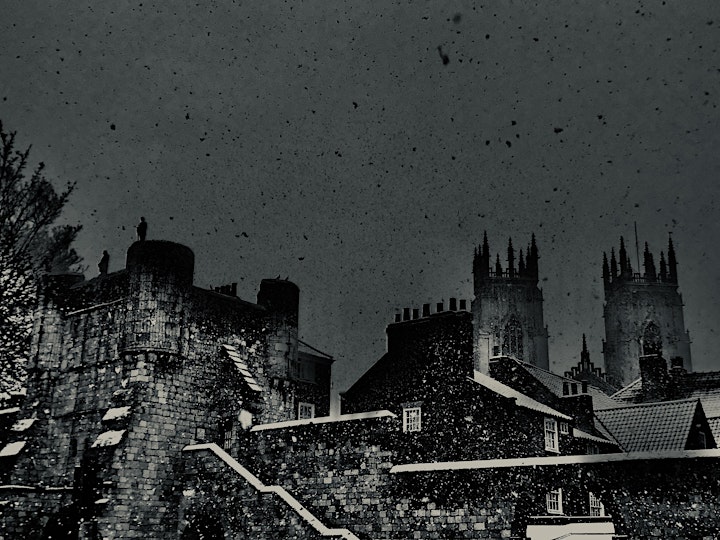 Posted by af  13/10/21