The 2017 Friends of York Walls Photographic Competition – Winners Selected.
The competition closed on 1st May 2017
Competition Details:
All photos must be taken either of, or from, the Walls, Clifford's Tower or Museum Gardens.
Three categories will be judged: Under 16, Amateur, and Enthusiast / Professional.
A short-list in each category will be selected by members of the Friends of York Walls
First place in each category will be chosen by the Lord Mayor of York
Competition entry is free.
THIS COMPETITION IS NOW CLOSED.  WINNERS ANNOUNCED
Prizes:
The three winners will have their pictures printed, framed and exhibited at Fishergate Postern from 1st June 2017. They will also be presented with a unique "Winners Certificate" and allocated a free stone in the Fishergate Postern Tower "Sponsor A Stone" scheme.
The framed prints may then be claimed by the winner on 28th October (last 2017 open day for Fishergate Postern Tower ).
Additional "short-listed photos" may also be displayed at Fishergate Postern after 1st June 2017.
Competition Rules:
Any past or present photo taken of or on York Walls (incl. Clifford's Tower and Museum Gardens) by the submitter, may be entered.
Submit up to 4 printed photos per person.
Minimum photo size 8 x 6 inches, but ideally 10 x 8.
Landscape or portrait accepted.
Please do not frame or mount your photos.
You must own the copyright to all submissions and give permission for its use by the Friends of York Walls including in press releases, website and for display.
You must get permission from any recognisable people in your photos and the parents/carers of any under 16s.
There is no guarantee to return entry photos.
Photo Entry Details:
On the back of each photo please put your name, a phone number and photo number (if more than 1 submitted).  Please also complete the entry form  (DOWNLOAD HERE)  and send,  with your photos to the address on the form.
All entrants will become free members of the Friends of York Walls and will receive updates on opening days when the winning photos will be on display and other events.
Email any Competition Enquiries to:    yorkwallsphotos@gmail.com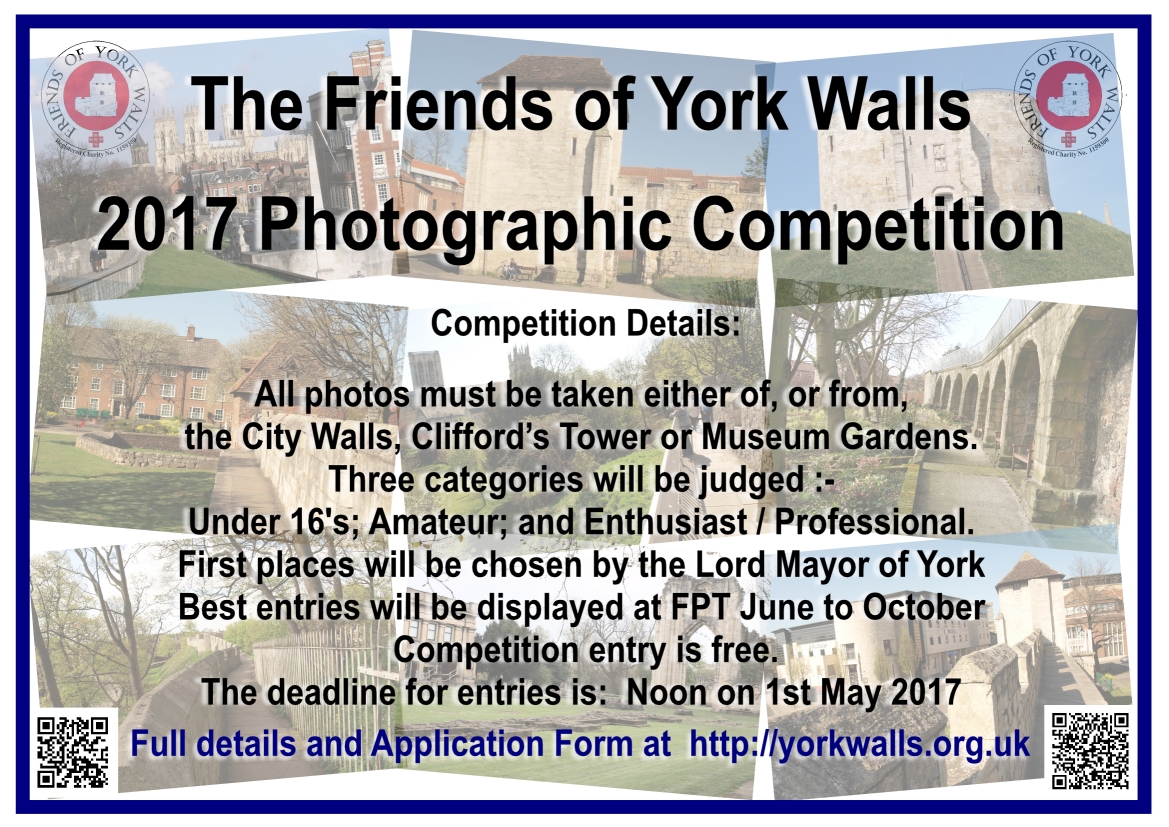 Please also share your Photos with us:-
The Friends of York Walls also invite you to share your photographs with us on our Flickr Group.
You can view the existing "group pool" of images via the above link, and you are welcome to join the group to upload your own photographs. Normal Flickr account rules apply.
Images must be related to York's Defences – including the Bars, the Walls, St Mary's Abbey, Clifford's Tower and The Castle. Images related to Friends of York Walls events and activities are also acceptable.
Here are a selection of the latest contributions to our group.
To view more, head over to our Flickr page here.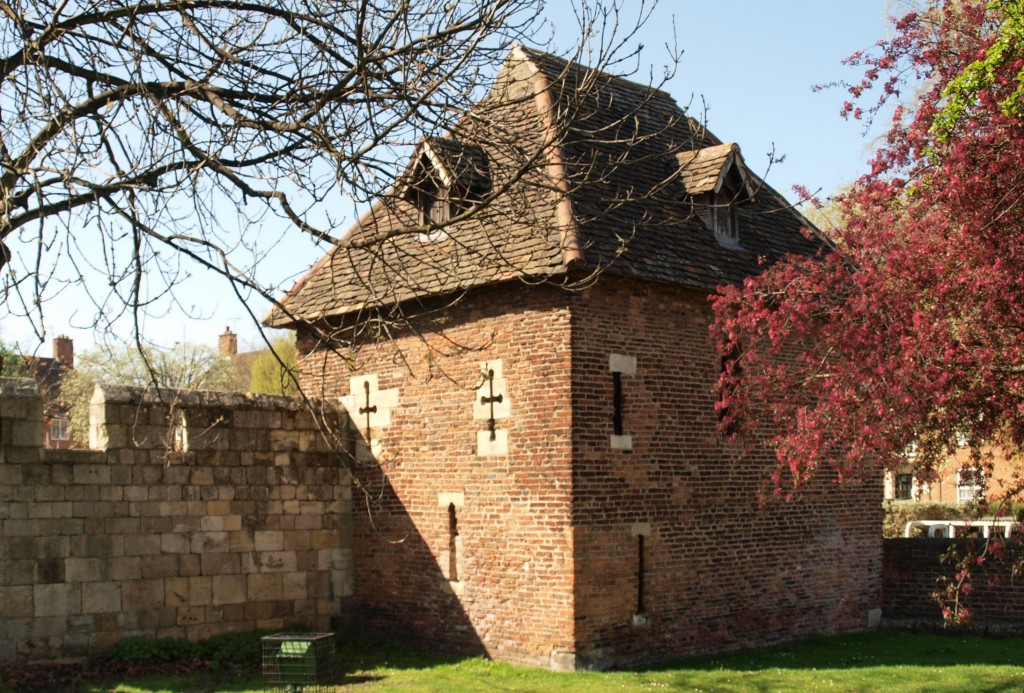 Other Flickr Groups :-
The Friends of York Walls also supports and endorses other "York's Walls Related" Flickr Groups – in particular :-
1)  "York – Scene From The Walls" –  This archive of "Scenes" from the walls produced a "Snapshot in Time" – Winter 2013 + occasional updates of changes since 2013.  Group contains over 1800 images of York's Walls.   This is an invitation only group recording through photographs the views from and of York's Bars, Walls, and Defences – including St Mary's Abbey, Clifford's Tower and The Castle.
2) "Floodlight on York's City Walls" – The subject of this group is the "Floodlights on York's City Walls" and involves  taking photographs of the floodlights (and other lighting) around all of York's Walls, Bars and Defences during the day, and at night.  Existing lighting recorded in 2016. New lighting to be added when installed.  This is an invitation only group.