The Friends of York Walls recommend :-
Association of Voluntary Guides to the City of York
Friends of York Walls can recommend the FREE daily tours of York run by the Association of Voluntary Guides to the City of York. Tours are run at least twice daily and take about two hours. Full details of the tour times and route can be found on their website.
Cliffords Tower Tours
Clifford's Tower is owned and managed by English Heritage.
For details of opening times and facilities please refer to the English Heritage website.
Bespoke Tours
If you are interested in booking bespoke walks or talks on York's historic defensive walls then we can organize individual or party walks, or talks. These could be  out on The Walls, or in your hotel.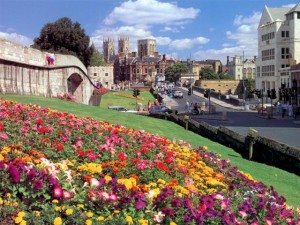 For more information contact us at  info@yorkwalls.org.uk or via the form below.